Here's how to add your teardrop or tiny travel trailer build to the Hall of Fame...
1) Notice the word "Add" up there above the picture? Click it...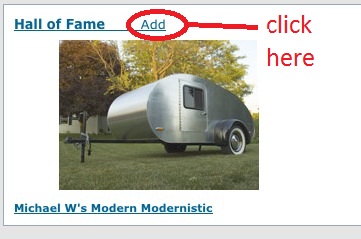 That brings up this dialog...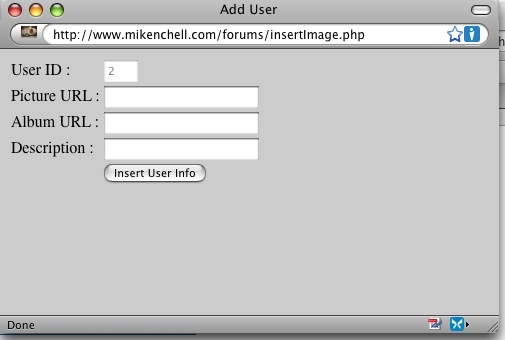 The user id is filled in automatically. You can ignore that.
Picture URL:
The picture URL is the picture that you want to appear in the upper left hand corner of the screen. Pictures appear at random. The easiest way to pick a picture, is to go to a picture in your personal gallery, and hilight the url. Then paste it in the Picture URL box.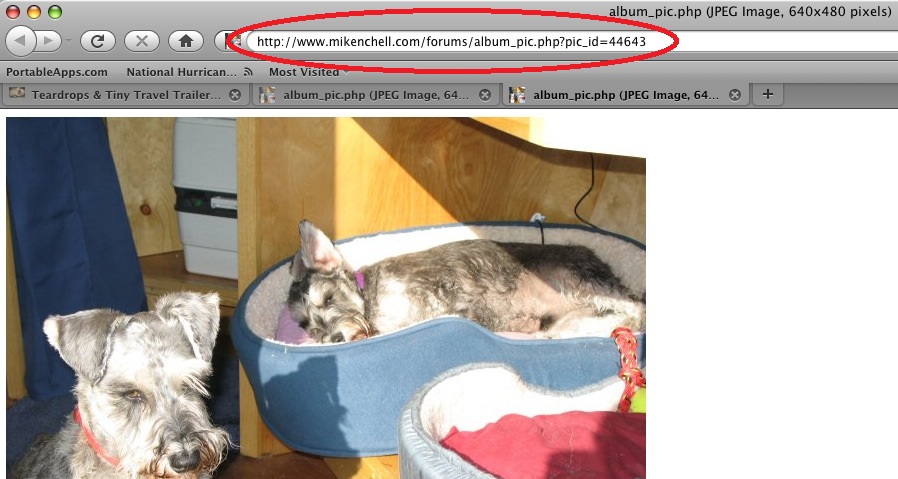 Album URL:
The album link is just as easy. Go to your personal gallery,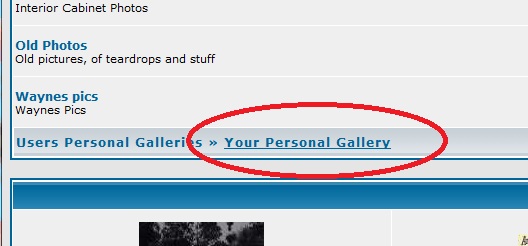 and grab the URL. It should look something like this...
http://www.mikenchell.com/forums/album_personal.php?user_id=2
Paste that in the Album URL box...

Description:
Type in a few words that describe your build or your album... for example: Mike's Generic Benroy or This is my Teardrop!
Finish up:
Click the Insert User Info button... That's it! You're done.