A Design and Build Journal of How I Built my Tiny Teardrop Trailer
© 2004, 2005, 2006, 2007 by Man of the Cloth Productions
Tools & Materials
I started building my Zephyr in December and finished construction in July. I worked on this enjoyable project several evenings most weeks and often on my day off. I even took a few vacation days and spent several days-in-a-row working on the project. I didn't keep track of my hours because the joy of the project was in thinking about it, designing and building it.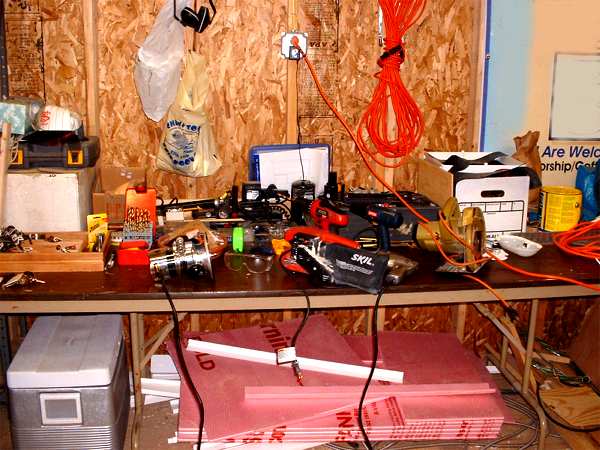 I was able to build the Zephyr inside a shed which I used just for this purpose. I was grateful for this even though it was cold in the winter and hot in the summer. I was able to leave the project and my tools in a secure place without having to put it all away each time I stopped working on it. This was the real benefit of building my Teardrop indoors.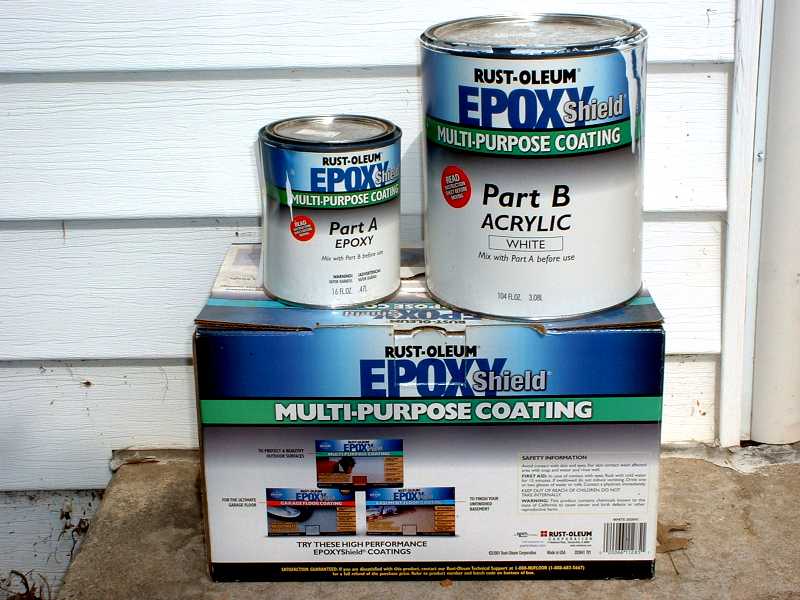 This is the epoxy product that I used as the final coat on the exterior. It was Epoxy Shield, made by Rustoleum. I was able to purchase this at my local True Value store.
Shop Tools

(* Loaned to me.)

Angle "Square"*

Adjustable "T" Square

Bubble Level

"C" clamps*

Carpenter's Quick Square

Deep Socket Set*

Ear Protectors

Framing Square*

Hammer

Hand Saw

Pocket Knife

Pocket Jig

Pliers

Safety Glasses

Screw Drivers

Scribe*

Socket Set

Soldering Iron

Spring Clamps

Tape Measure

Terminal Crimp Tool

Titanium Drill Bits *

Vise

Wire Cutter

Wire Stripper

Wood Clamps*

Work bench or saw horse* (2)

Power Tools

Air Compressor*

Air-powered Nail Gun*

Cordless Drills*

Hand Held Grinder*

Belt Sander *

Miter Saw*

Router*

Saber Saw*

Skill Saw

Table Saw*

Initial Stock Materials

Hardboard

4 x 8' x ¼"

Oak Veneer 4 x 8' x ¼"

Luan 4 x 8' x ¼"

Plywood 4 x 8' x 3/8"

Plywood 4 x 8'x ¼"

Plywood 4 x 8' x ½"

Plywood 4 x 8' x ¾"

Spruce 2 x 4" x 12'

Pine 1 x 4" x 6'

Pine 1 x 3" x 6'

Oak 4 x 6" x 6'

Hardware

Carriage Bolts 6" x 3/8"

Carriage Bolts

2 ½" x ¼"

Stainless Steel Lag Screws 4 x 3/8"

1½" Coarse Decking Screws

2½" Coarse Decking Screws

Brads for Nail Gun

Stainless steel flat hinge

Cab latches and handles w/ locks

Finish Materials

MinWax Red Oak Stain

Zinsser Bull's Eye Amber Shellac

Household Paint (sitting around)

Spray Undercoating

Subfloor Construction Adhesive

Titebond III Waterproof Glue

Epoxy Shield

1 gal

Snow Roof Premium Coating

1 gal

Snow Roof Elasto-seal

Electrical

12 v DC Fuse Box

AC Circuit Breaker

"Square D" Breaker Box

Romex

GFI

Outlet

12 Gauge Automotive Wire

10 Gauge Automotive Wire

12 v DC Cabin Lights

AC –DC Power Converter
Please visit this sponsor

.